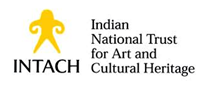 The objectives of this club are;
To understand who and what we are.
To take pride on the unique diversity of India's cultural identity.
To take care for the past so as to create a better future.
To give an exciting dimension to learning.
Our club hopes to create awareness and a sense of belonging among students and inculcate in young mind a feeling for heritage.
The Heritage Club programmes are designed to involve students in various activities geared towards heritage awareness and education for learning a craft, museum visits, and conservation at home and at school.